Welcome to BrainsCAN
BrainsCAN is a neuroscience research initiative located at Western University that aims to transform the way brain diseases and disorders are understood, diagnosed and treated. Through its innovative funding programs and core infrastructure, BrainsCAN is accelerating effective solutions for maintaining a healthy brain.   
In September 2016, BrainsCAN received the largest research grant in Western University's history – a 7-year, $66 million investment from the Government of Canada through the Canada First Research Excellence Fund (CFREF). Through this grant, BrainsCAN is enabling Western researchers, along with national and international academic and commercial partners, to develop and deliver evidence-based assessments and interventions for the diagnosis and treatment of brain disorders. BrainsCAN research is currently underway for neurodegenerative conditions including Alzheimer's, Parkinson's, Autism Spectrum Disorder, concussions, stroke and more.
BrainsCAN's goal is to reduce the burden of brain disorders, which affect nearly 3.6 million Canadians, diminishing quality of life and creating an enormous burden on society and on our healthcare system. Through BrainsCAN, researchers across many disciplines of brain health are able to work together to radically transform our understanding of the brain.
BrainsCAN News

66M
in funding for cognitive neuroscience research over the next seven years

67
HQP recruited, bringing the most promising early-career neuroscientists to Western

12M+
in funding for transformational research projects

58
transformational projects funded so far, totalling over $5.97M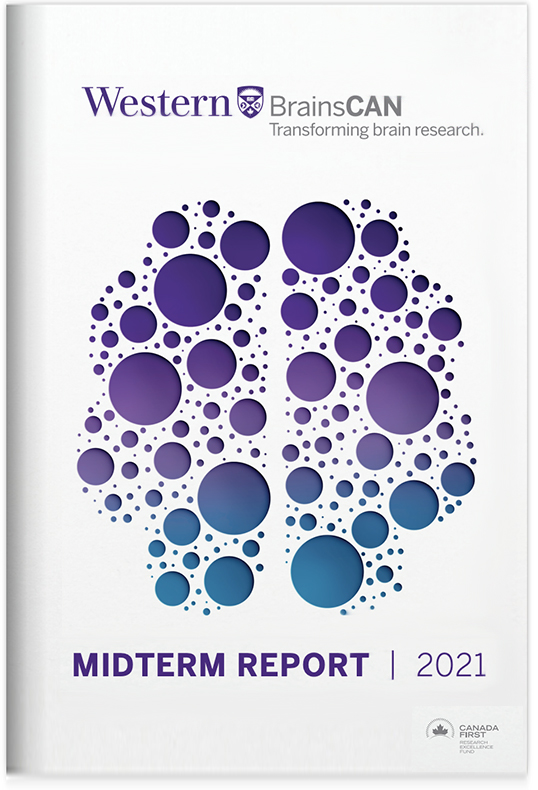 ---
BrainsCAN is a proud signatory to the ALBA Declaration on Equity and Inclusion