BrainsCAN's Postdoctoral Associates
Through the Postdoctoral Fellowship Program, BrainsCAN is bringing the world's most promising early career cognitive neuroscientists to Western University. Training the next generation of researchers is a key aim of BrainsCAN, and postdoctoral fellows are the engines of innovative research.
In fall 2017, the first set of fellows joined the program under the designation of a BrainsCAN Fellow or Postdoctoral Associate. 
Learn about the Postdoctoral Associates and their research.
---
Current BrainsCAN Postdoctoral Associates:
Marieka DeVuono, Ahmed Hashad, Hiroyuki Igarashi, Jonathan Michaels
Former BrainsCAN Postdoctoral Associates: 
Justine Cléry, Felix Desmeules-Trudel, Chelsea Ekstrand, Chris Forgaard, Roy Haast, Cassandra Lowe, Christina McDonnell, Sasha Reschechtko, Mojtaba Soltanlou, Swathi Swaminathan, Melissa Troyer, Joana Vieira, Jeff Weiler, Yiming Xiao
Current BrainsCAN Postdoctoral Associates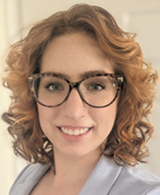 Marieka DeVuono
BrainsCAN Postdoctoral Associate
PhD, Psychology and Neuroscience - University of Guelph
Investigating sex and dose-dependent cognitive impairments produced by adolescent THC exposure
Supervisor(s):
Dr. Steven Laviolette, Dr. Susanne Schmid, Dr. Walter Rushlow
Research Information:

Cannabis use during adolescence can lead to long-term cognitive deficits and is associated with an increased risk for neuropsychiatric disorders later in life. The primary psychoactive component of cannabis, tetrahydrocannabinol (THC), may interrupt normal brain maturation during this critical period of development, leading to long-term cognitive consequences. The specific neurobiological mechanisms of these impairments remain unknown. Using a preclinical model of adolescent THC exposure, this project will investigate the neural pathways and molecular changes underlying cognitive impairments produced by adolescent THC exposure. A variety of THC doses will be investigated because THC is known to produce biphasic effects on multiple cognitive processes, where low and high doses often produce opposite effects. Higher potency cannabis is also associated with greater cognitive risks. Moreover, THC is known to produce sex-specific effects, yet the majority of research on the effect of adolescent THC exposure has been done exclusively in males. This project will also address this knowledge gap and investigate the sex-dependent effects of THC on cognitive development. Results from this study will advance our knowledge of the long-term consequences of adolescent cannabis use and have the potential to influence the development of treatments for disorders with cognitive impairments.
Former BrainsCAN Postdoctoral Associates