BrainsCAN Partners with World-Renowned Neuroscience Research Institution
BrainsCAN Partners with World-Renowned Neuroscience Research Institution
October 25, 2018  -  BrainsCAN Communications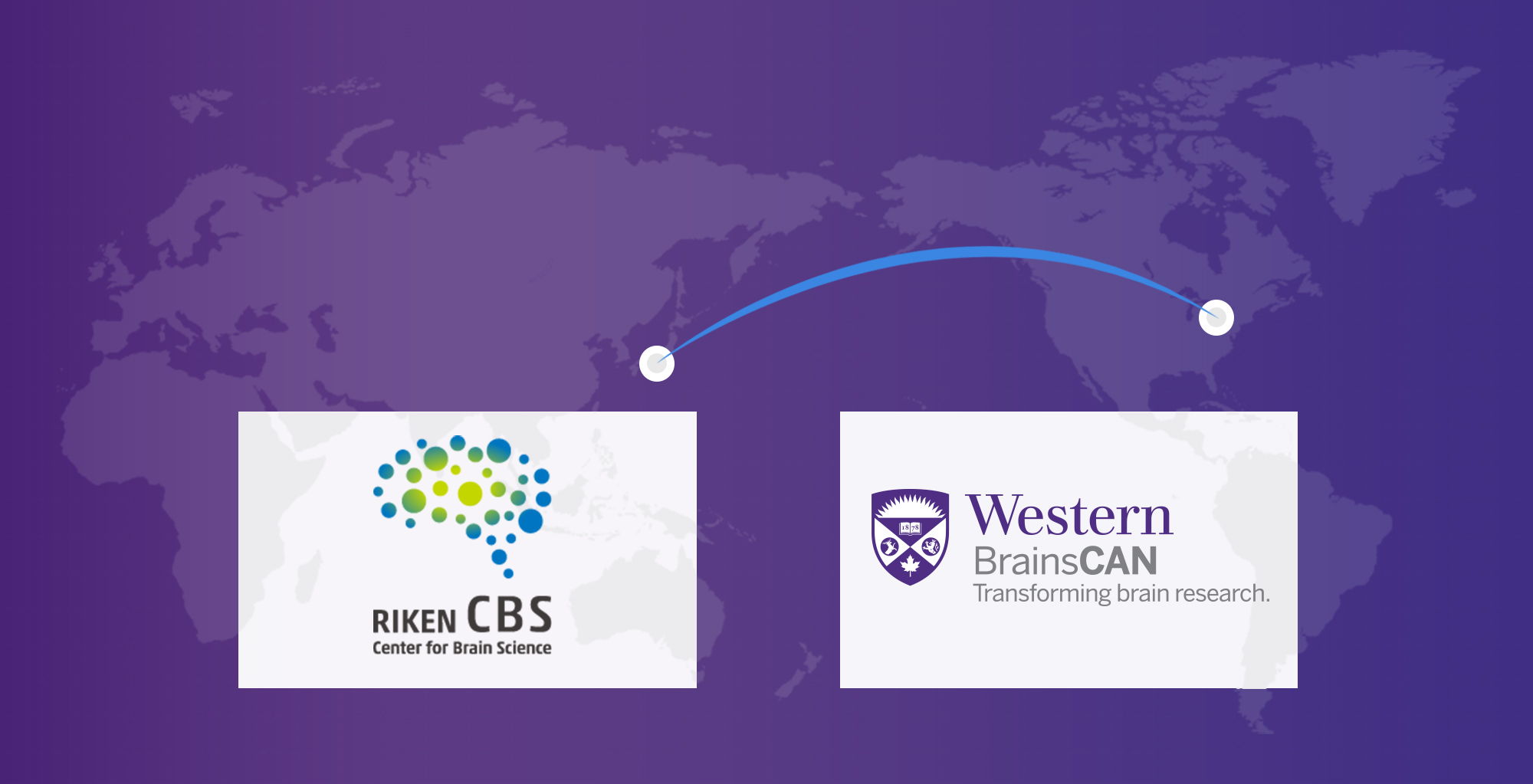 A memorandum of understanding (MOU) between BrainsCAN, Western University's neuroscience research initiative, and RIKEN Centre for Brain Science (CBS) located in Japan, is increasing international collaboration in neuroscience research. BrainsCAN's new partnership with RIKEN CBS is the first time Western University has partnered with the brain research institution. Regarded as one of the world's best, RIKEN CBS will advance BrainsCAN's goal to transform the way brain diseases and disorders are understood, diagnosed and treated through high-impact cognitive neuroscience research.
"The partnership will increase BrainsCAN's ability to support international collaborations," said Dr. Lisa Saksida, BrainsCAN's Co-Scientific Director. "The MOU gives BrainsCAN researchers a platform to communicate and work collaboratively with researchers from RIKEN CBS."
"We are very pleased to form a new alliance with BrainsCAN," said Dr. Yasushi Miyashita, Director of RIKEN CBS. "We look forward to a fruitful collaboration to promote neuroscience research across the Pacific."
As part of this new partnership, researchers and staff at the two institutions will have greater opportunities to work collaboratively. This includes the ability for BrainsCAN and RIKEN CBS affiliated researchers to deliver joint lectures, seminars and symposia to further their research. These world-renowned researchers can also take part in joint research projects, sharing scientific and technological research materials to advance neuroscience research. 
BrainsCAN's postdoctoral and doctoral students will also benefit through increased access to additional training and development. This includes participation in the prestigious RIKEN CBS Summer Program, designed to accelerate the professional development of early-career neuroscientists as they enter the international neuroscience community.
"This partnership formalizes a relationship between Western and RIKEN that started in 1996," said Dr. Ravi Menon, BrainsCAN's Co-Scientific Director. "Partnering with renowned institutes like RIKEN CBS will strengthen our world-class research and provide unique opportunities for collaboration."
BrainsCAN is the second institution in Canada to partner with RIKEN CBS. The BrainsCAN and RIKEN CBS partnership was built with the goal of advancing knowledge in how the brain operates.
Opportunities for BrainsCAN-aligned researchers to connect with RIKEN CBS will be posted on BrainsCAN's website when available. For further information, please contact brainscan@uwo.ca.