BrainsCAN contributes to Canada's new equity, diversity and inclusion program
BrainsCAN contributes to Canada's new equity, diversity and inclusion program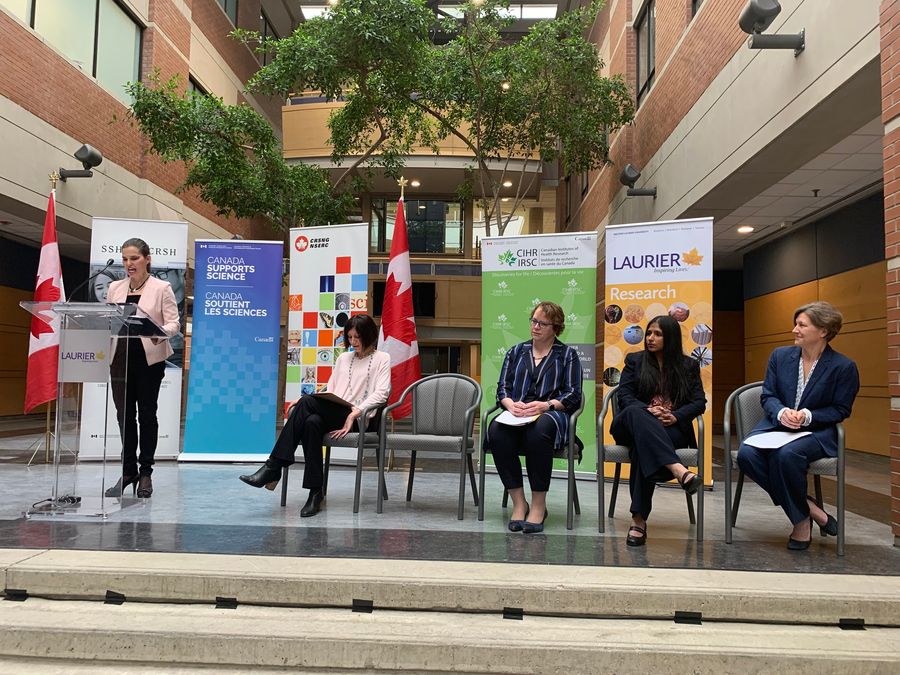 Dr. Lisa Saksida, Western University neuroscientist and BrainsCAN Co-Scientific Director, understands the importance of an equity, diversity and inclusion (EDI) strategy for the research community. Saksida was a Professor of Cognitive Neuroscience at the University of Cambridge when she was involved in a working group for Athena SWAN, the United Kingdom's internationally-recognized EDI program that aims to advance the representation of women in all disciplines. Now as a Western researcher, Saksida sits on the Canada Association for Neuroscience (CAN) EDI and Advocacy Committees, and is Chair of Western BrainsCAN's Equity and Diversity Committee.
When it came time for the Government of Canada to develop a made-in-Canada EDI strategy, it was no surprise that BrainsCAN, led by Saksida, was asked to be involved in the consultation around the creation of this new program.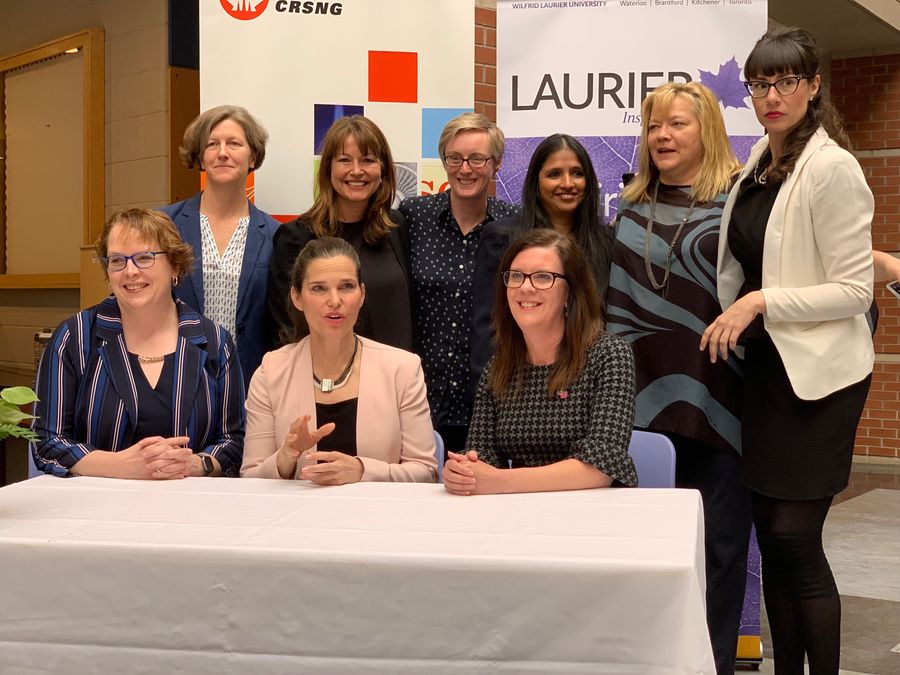 The new program entitled Dimensions: Equity, Diversity and Inclusion Canada was announced on May 9 by the Honourable Kirsty Duncan, Minister of Science and Sport. The EDI pilot program aims to address systemic barriers in the research community, including those experienced by members of underrepresented or disadvantaged groups such as women, Indigenous Peoples, persons with disabilities, members of a visible minority, and members of LGBTQ2+ communities.
Saksida and BrainsCAN Executive Director, Fay Harrison were involved in the made-in-Canada Athena SWAN consultations that took place from August 2018 and April 2019 and resulted in Dimensions EDI.
"The launch of Dimensions EDI is an important step in increasing diversity and gender equity in Canada's research community," said Saksida. "We were proud to be part of the consultations and help champion this new program. 
As part of the new Dimensions EDI program, the Government of Canada also launched a new Dimensions charter. The charter encourages postsecondary institutions to embed EDI principles in their policies, practices, action plans and culture. Western is among several universities that have backed the Dimensions Charter of Eight Principles of Inclusion.
"EDI strengthens the scientific community and enhances research excellence and innovation," said Harrison. "This is why EDI policies are such an important aspect of BrainsCAN strategies – we want to ensure all participants have equal opportunities to excel."
For additional information about the Dimensions EDI program, please see http://nserc.ca/NSERC-CRSNG/EDI-EDI/index_eng.asp.