BrainsCAN and Cardiff awarded the Sêr Cymru Strategic Partnership Accelerator Award
BrainsCAN and Cardiff awarded the Sêr Cymru Strategic Partnership Accelerator Award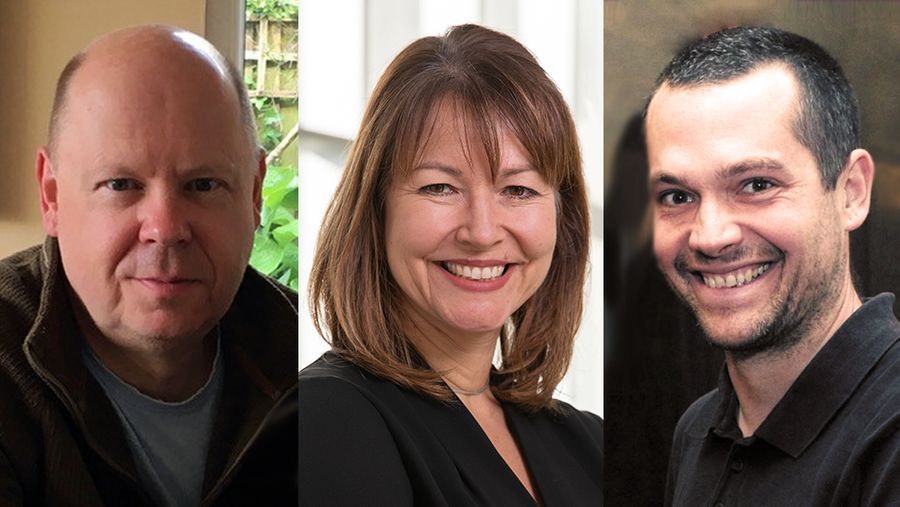 Western University's BrainsCAN and the College for Biomedical and Life Sciences at Cardiff University have been awarded a Strategic Partnership Accelerator award through Sêr Cymru. Announced in March, the award for BrainsCAN and Cardiff's Transatlantic Exchange for Neuroscience Discovery (TEND) project will foster links between these neuroscience communities.
Building on their memorandum of understanding (MOU) established in 2019, BrainsCAN and Cardiff's TEND project will enable the further transfer of knowledge and skills between these two world-leading research centres in the fields of neuroscience and mental health. The 18-month, £68,000 project will aim to develop novel therapeutic approaches to treat patients suffering from debilitating illness.
The TEND project application was led by Cardiff University researchers, Dr. Trevor Humby, Dr. William Davies, and Dr. Kim Graham, Pro Vice-Chancellor Research, Innovation and Enterprise, along with Dr. Lisa Saksida, Co-Scientific Director of Western University's BrainsCAN. 
"BrainsCAN's research cores, knowledge mobilization activities and open science initiatives are leading the way for neuroscience research," said Lisa Saksida, BrainsCAN Co-Scientific Director, and scientist at the Robarts and Brain and Mind Institutes. "This Sêr Cymru award will give us additional opportunities to share expertise and gain insight into disorders that affect the brain."
"The Sêr Cymru funding from the Welsh Government to Cardiff University, together with reciprocal funding from Western University, will enable these two leading institutions in neuroscience research in the UK and Canada to establish and develop a number of research collaborations," said William Davies, Senior Lecturer, Division of Psychological Medicine and Clinical Neurosciences at the Neuroscience and Mental Health Research Institute and Centre for Neuropsychiatric Genetics and Genomics, Schools of Psychology and Medicine at Cardiff University. "These new links will generate findings to improve our understanding of the brain and behaviour, will suggest routes for more effective treatment of mental health conditions, and will enhance training opportunities for early-career researchers." 
The TEND project will combine each institution's unique expertise to collaborate synergistically on critical research questions. In addition, the project will train the next generation of neuroscience researchers with eight travel fellowships offered – four at each institution. These interactions will promote the development of early-career researchers while also building the potential for future research.
"We are very excited by the opportunity provided by the Sêr Cymru and BrainsCAN funding for the chance to build research links with colleagues at Western University," said Trevor Humby, Senior Lecturer in the School of Psychology at the Neuroscience and Mental Health Research Institute and Centre for Neuropsychiatric Genetics and Genomics, Schools of Psychology and Medicine at Cardiff University. "The eight TEND fellowships will enable postdocs to spend time at the two institutions in the summer of 2021, learning and bringing back new skills to their home institutions and building collaborative links to foster further research in the field of neuroscience."
"The collaboration through the TEND project will facilitate new areas and methods of research," added Saksida. "This will support fundamental brain research, leading to a better understanding of the causes of brain diseases and mental health conditions, with the ultimate goal of developing effective treatments."
The Strategic Partnership Accelerator award is part of Sêr Cymru's new funding opportunities available through the Welsh Government Office for Science. These awards are focused on further developing Wales' academic and industrial partnerships, both in the UK and globally.
Opportunities for researchers to take part in the TEND project will be available shortly. For further information, please contact brainscan@uwo.ca.