BrainsCAN survey uncovers new insights into the quality of life of dementia care partners
BrainsCAN survey uncovers new insights into the quality of life of dementia care partners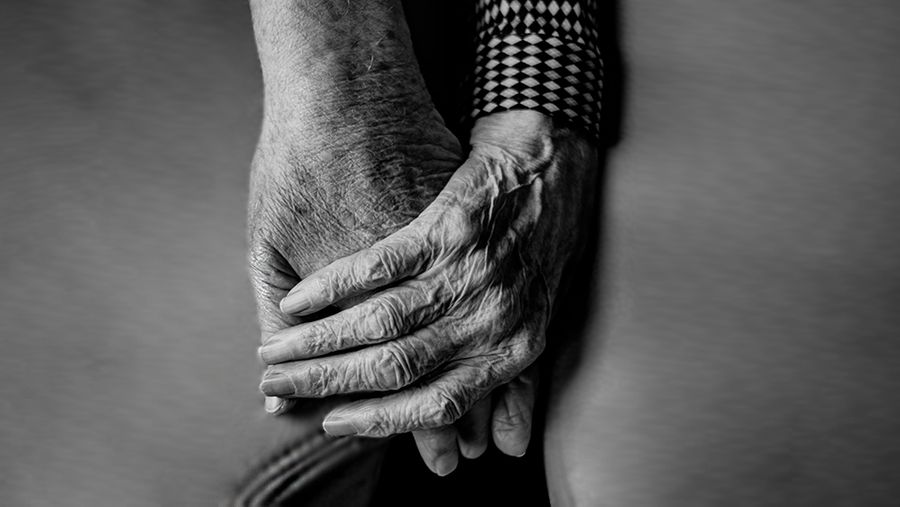 A survey of Alzheimer Society clients in London and the surrounding area has uncovered new insights into the impact dementia has on care partners in the region. One finding revealed that the well-being of care partners declines after caregiving responsibilities become frequent, often occurring at the midpoint of the disease. The survey was conducted by BrainsCAN, a neuroscience research initiative at Western University, the Alzheimer Society London and Middlesex, and the Alzheimer Society of Ontario.
Completed by 457 care partner clients of the six Alzheimer Societies located within the South West Local Health Integration network region, the survey focused on three general stages of dementia care: the early stage of dementia where those living with the disease are capable of independent self-care; the mid-stage where mild to moderate assistance is needed for daily tasks; and the late stage of dementia where full care is required. The most dramatic drop in quality of life for care partners was reported once the person living with dementia moved from being independent to requiring mild to moderate care. 
"Surprisingly, it wasn't the change to full care that caused the drop in quality of life for care partners – it was when care partners started providing mild to moderate care," said Lisa Saksida, Co-Scientific Director of Western's BrainsCAN and a Robarts and Brain and Mind Institute researcher. "During this stage, care partners might find themselves providing assistance with transportation and healthcare, emotional and physical support, and assistance around the home, resulting in less time for their own self-care."
"It was striking to see results showing the impact this care transition had on a care partner's quality of life and how it is more profound than the transition from the mid to late stages of the disease," said Carol Walters, CEO, Alzheimer Society London and Middlesex. "This is even more pronounced in the current environment of physical distancing. Isolation has reduced in-person social support, so care partners are often supporting the person living with dementia on their own."
Care partners during COVID-19
While the COVID-19 pandemic has caused the Alzheimer Society London and Middlesex to transition its support programs online, anecdotal evidence has indicated that care partners and those living with dementia are struggling in the current environment of physical distancing.
"Since the start of the lockdown, we have totally transformed the way we deliver our programs with our counselling staff reaching out to clients via telephone and video conferencing. We have created virtual social recreation, education and client-focused programs to ensure they continue to receive the support they need," said Walters. "But our clients are telling us that they're seeing a faster decline in those they're caring for because of the extended isolation, putting further pressure on care partners."
With decreased quality of life, some care partners experience physical and emotional exhaustion, health problems, and feelings of anxiety, depression and irritability. This can lead to care partner stress or burnout. 
"While quality of life of care partners has always been a concern as shown by the BrainsCAN survey, this pandemic has caused even greater challenges. We're seeing quality of life of both the care partner and person living with dementia impacted at a higher rate than ever before," added Walters.
The BrainsCAN survey was completed in 2019 by Alzheimer Society clients of Elgin-St. Thomas, Grey-Bruce, Huron County, London and Middlesex, Oxford and Perth County. Respondents included 457 care partners and 64 people living with dementia. 
---
BrainsCAN survey findings:
For the full report, please visit: https://brainscan.ca/alzheimer-report/