Paving paths for equity, diversity, and inclusion at Western and beyond
Paving paths for equity, diversity, and inclusion at Western and beyond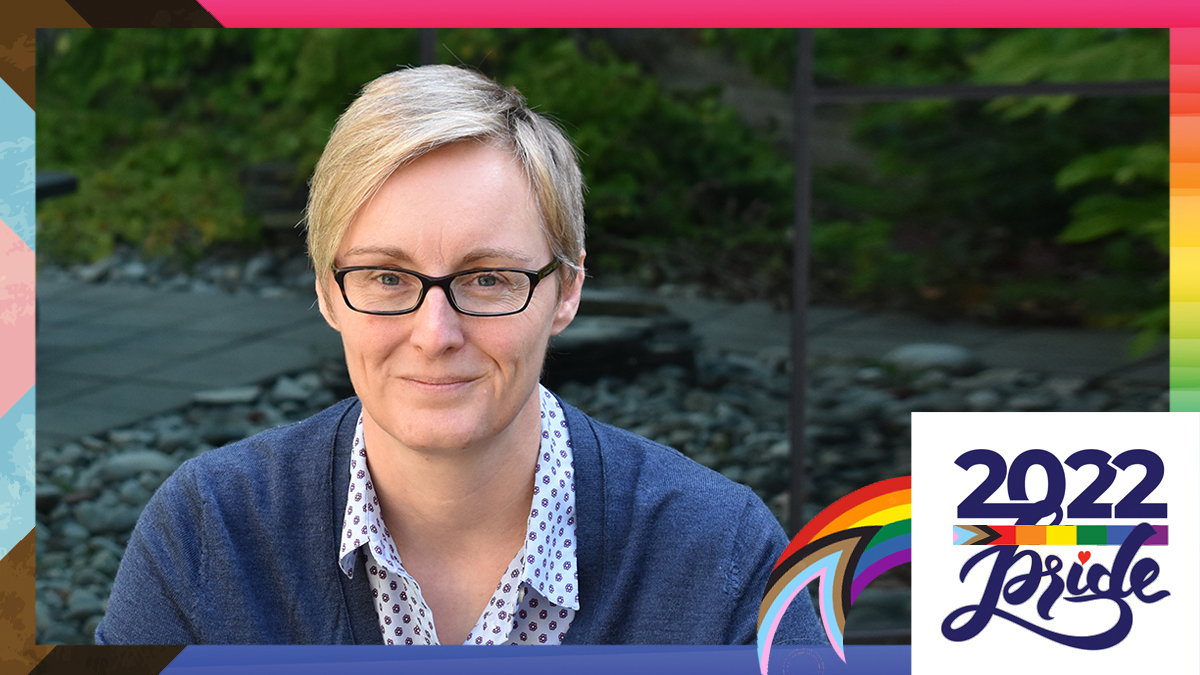 As a member of the LGBTQ2S+ community, Fay Harrison knows what it's like to experience discrimination and to continually fight for equal rights.
"My experience has driven me to stand up to inequality in all settings," said Harrison, Executive Director for Western's BrainsCAN. "I see my role as advocating for others."
Harrison has led the charge at BrainsCAN for equity, diversity, and inclusion (EDI) – sitting as Co-Chair of BrainsCAN's EDI Committee and implementing research programs that support underrepresented groups.
But her EDI work began long before Harrison joined Western University.
While living in the UK, Harrison led national initiatives as the Director of a Lottery-funded LGBTQ2S+ centre, notably developing a national hate crime reporting tool and delivering EDI training to local and national organizations. She was also an active member of her community, volunteering for the LGBTQ2S+ helpline, sitting as a board member for Leicester LGBT Centre, and participating as a campaign volunteer for Stonewall.
It wasn't until she had an impactful meeting with a member of the RCMP that her journey to Canada began.
Joining Western's BrainsCAN as Executive Director in 2016, Harrison saw the need for more support for underrepresented groups.
Both Harrison and Lisa Saksida, BrainsCAN Co-Scientific Director and EDI Committee Co-Chair, were part of the 2019 Government of Canada's consultations that led to Dimensions: Equity, Diversity and Inclusion Canada. This federal program was designed to advance EDI at post-secondary institutions across the country.
At Western, she was a leading voice behind BrainsCAN's 2021 EDI Action Plan – a first-of-its-kind for a Canada First Research Excellence Fund (CFREF) initiative that set the groundwork for research funding programs to support diversity in neuroscience. This included developing BrainsCAN's Diversity in Neuroscience Summer Internship Program, providing Western undergrads from underrepresented groups the opportunity to take part in research. To-date, the program has supported 19 undergrads along their neuroscience research path.
Her work also led to BrainsCAN's Postdoctoral Fellowship Program Special Call designed to recruit postdoctoral fellows who self-identify as Black, Indigenous, LGBTQ2S+, having a disability, or as a woman. The call resulted in eleven fellows joining Western to work on impactful neuroscience research. 
"It's been proven that a diverse group of researchers results in better research outcomes, but underrepresented groups often face challenges accessing opportunities because of systemic biases," said Harrison. "This needs to change. That's why we're taking steps at BrainsCAN toward a more inclusive research environment."
Her EDI work has also extended beyond research. She's been fundamental in supporting all individuals at Western, including creating an EDI room in the Western Interdisciplinary Research Building that enables activities like prayer, and initiating gender-free washrooms on the BrainsCAN floor.
While Harrison is proud of her EDI work at BrainsCAN and Western, she knows there is still more work to come.
"Diversity makes us stronger, so when there continues to be exclusion based on how someone identifies, we need to continue to advocate and push for change," said Harrison. "I'm going to keep developing ways for underrepresented groups to have equal access at Western and beyond."